Annual Review 2020
2020 sucked but I managed to earn $30k and have interesting new directions for my business in 2021.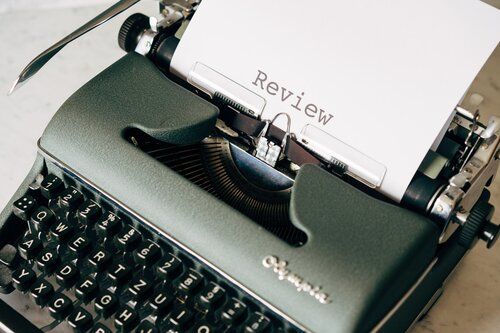 I had high hopes for 2020 - early in the year we moved to a much larger NYC apartment, I was enjoying taking my kids to their preschool and working from the women's club, I thought we'd almost settled in as a family of 5.
Ha ha, no such luck. Instead we ended up spending 12 weeks on lockdown with no childcare assistance at all. Without any outside world available, the large new apartment became nauseatingly small. Lockdown was sheer hell and I lost my mind.
I was all too happy to orchestrate the move to bring our family from Brooklyn to Austin, TX - but that was no small feat. It involved 4 trips back and forth for me, I did most of the packing and unpacking, and I was already physically and emotionally exhausted before the undertaking. Oof.
Though the world is still fucking on fire, we've settled into Austin really nicely. We live in a beautiful and affordable rented house, I go to Costco like a normie, I used my earnings to buy a little old Miata and driving it, top down, through the hills is better than therapy. I am here today to report on how 2020 went for me "professionally," despite it all.
2020: A Few Numbers
I've now been in business for about 1.5 years. I did an annual review on my business's first anniversary, now switching to annual review based on calendar year (so these first 2 review periods overlapped)
Because I've used several different systems to process payments and track client interactions, it's a bit messy to cobble together. But here are the rough numbers:
Gross revenue 2020: $30,400 (doubled from first year)
Total clients served last year: ~60
Email subscribers: 627 (more than doubled since May 2020!)
My tentative goal for the year was to consistently earn $1k/month. To my mind, that level of income is not chump change, it's clear evidence that you're doing something right and means that you could probably scale to $5k/month and beyond without insane difficulty.
So I was pretty tickled to realize that I'd blown through my goal by accident, despite nearly half the year being consumed by lockdown/move. Even when I'm fully working (by my standards), I put in only perhaps 15-18 hours/week.
What Worked: Regular Coaching & Coaching by Email
Regular (phone/video) coaching proceeds apace - I still charge for the intro session ($75) and raised my regular rate to $135/hr, and offer a bit of a discount for prepaying for 5 sessions at a time. Since I do little deliberate marketing, my flow of clients is a bit unpredictable, but as a secondary wage earner it's no big deal.
Although phone/video sessions are the bread and butter of coaching, my coaching by email service (a.k.a. "Interlocutor as a Service") has continued to do well.
Clients use email coaching in different ways:
some email with me to stay in touch between live sessions for help in working out minor difficulties/staying on track,
some clients exclusively purchase email, as a productivity/accountability check in kind of thing,
some clients enjoy the opportunity for longish-form exchange and prefer it to live sessions
The failure mode for coaching by email is when someone thinks they'll love writing back and forth but it ends up feeling like work (especially a risk when sensitive/difficult topics are at hand). I end up reminding them to respond, but that feels like nagging.
Even in this case, though, the client still gets something out of their month, at least about a live session or two's worth of reflection/brainstorming/life experimentation.
I plan to continue offering coaching by email indefinitely, though will at some point need to raise the price. If you want to try coaching by email now at $200/month, you can keep that rate forever.
What Sort of Worked: Teaching / First Info Product
In November/December, I taught the very first round of my course "Stop Thinking in Circles" via some internet buddies who launched an online school type of place, Hyperlink Academy. I hadn't taught online in almost 10 years since I used to teach college philosophy classes, and that was obviously totally different.
I was glad for the opportunity to begin developing this material that had been floating around in my head for a while - about what to do when you're stuck thinking in circles, ruminating, or arguing with yourself over something. There were about 10 students enrolled in the 4-week course, I earned around $800 from their fees.
Instead of turning that straightforwardly into a self-paced course, I ended up starting with a condensed "Stop Thinking in Circles" guide + worksheet. This includes a video walkthrough of how to use them and a SALES VIDEO, I'm not used to filming myself so that was kind of a big deal!
What Didn't Really Work: Paid Newsletter
In the late spring I tried my hand at a paid newsletter via Substack. At first it was "Journaling for Smart People," weekly prompts for reflective writing, then it turned into "Questions for Smart People" more like thinking prompts.
It wasn't my first paid newsletter, I dabbled in writing news for moms a few years back, it was fun and well-received by friends but I never really marketed it because I was uncomfortable being a mommy blogger. I really like the idea of paid newsletter writing (our family's main income is from my husband's Substack) but I just don't like publishing on a schedule or doing the marketing required to make such a thing pay well.

The main problem this time was that my email asking people to be thoughtful and reflective for a moment was mixed in with all the garbage, and there's no immediate payoff for doing it (in fact reflection is often bittersweet or painful), while there *is* readily-available pain in buying an email that you don't "use." Plus I still just don't like having to market to masses. I am more comfortable working with a small amount of people relatively closely than with many in a broadcasted kind of way.
I do still believe that there is some way to tap the market of people who like my vibe and who want just a bit of philosophy/coaching in their lives, but it's something else.

What's Coming in 2021:

1. More asynchronous coaching
This year, I tried a New Year's offer - Beyond the Resolutions - that was basically a semi-asynchronous chat day, walkie talkie style, via Yac app. This is an easy and low-stress way to have a thoughtful conversation, and it's easier for both the client and me to schedule than live sessions.
You can still sign up for Beyond the Resolutions through the end of January, after that I'll turn voice chat into some kind of standing offer.
2. Reality Check monthly: mini coaching membership
I'll write more about this soon, but one thing I've noticed is that, because coaching is sort of expensive and intensive, people wait to sign up until they have a big problem/pain. But, like in physical health care, when it comes to improving your life an ounce of prevention is worth a pound of cure.
To make this less-intensive, less-expensive, less-BFD model of coaching work, I'm launching a monthly membership: Reality Check Monthly.
You get one 30-minute call with me per month, to keep you on track with respect to the things that matter and to troubleshoot problems (practical, moral, existential…) I'll send a few notes by email after the call so you can remember what we covered. Month-to-month, cancel anytime.
3. ~Info products~
I just have no interest in developing some big "flagship" $2k course. Instead, I'll keep experimenting with small products better to serve my readers who'd like some guidance, but who don't need/want a 1-on-1 working relationship. Stay tuned for these, they'll all be on my Podia storefront page here.

Thanks for reading, sign up for my emails if you want to learn more about my business and/or read more of my stuff about leading a thoughtful life.
Pamela J. Hobart - Philosophical Life Coaching Newsletter
Join the newsletter to receive the latest updates in your inbox.