"I'm Surprised You Got This Far" : Annual Review 2021
Big changes coming to philosophical life coaching in 2021.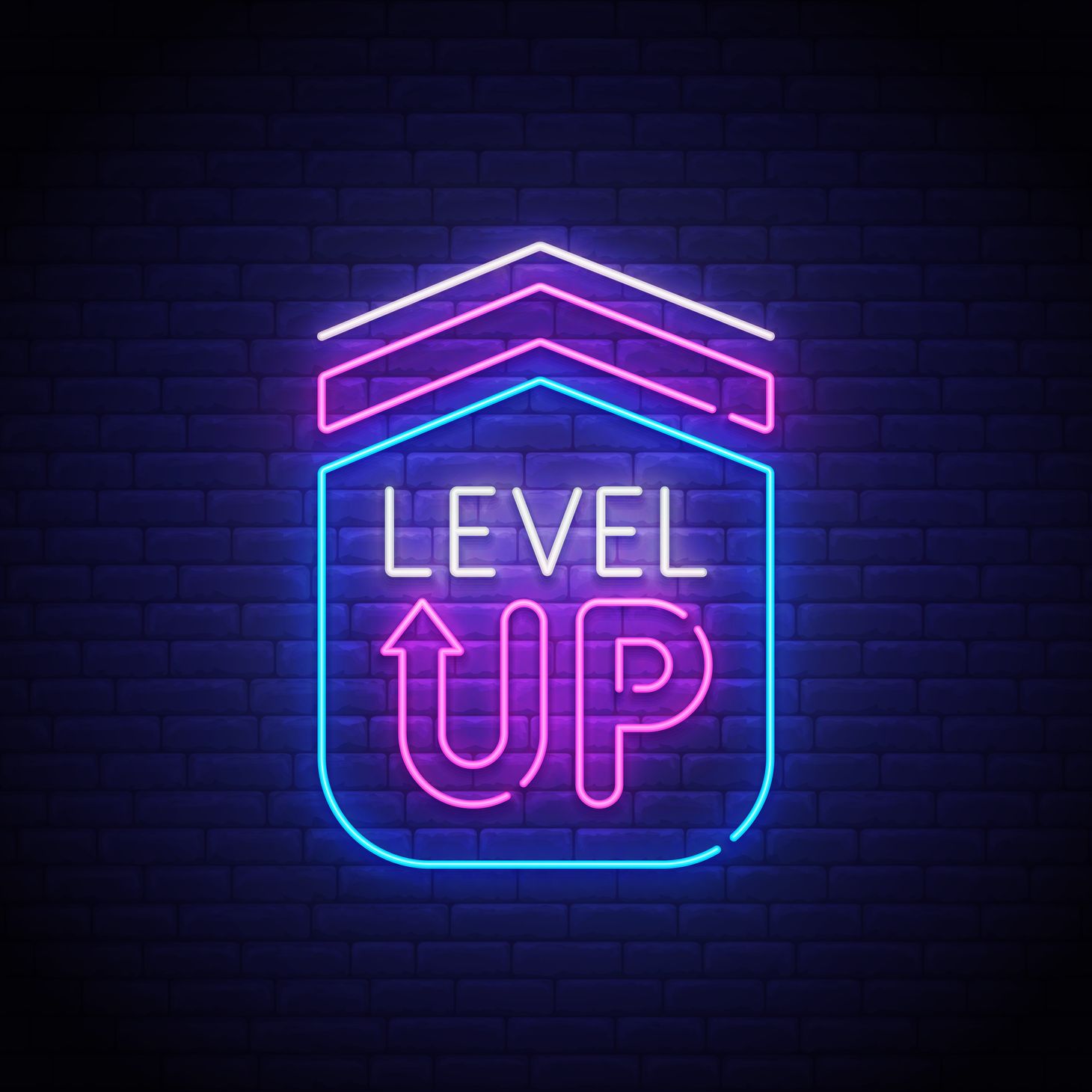 "Either you're really smart or a really great coach, because I'm surprised you even got this far, treating your business like a hobby."
Well… I was going to delay or just skip this casual annual review, as my book manuscript is due soon (really soon). 2021 went quite well for me, personally and professionally. What was there to say?
I Got Called Out
But then, earlier this month, I booked an intro call with a business coach whose blog I'd enjoyed for several years. I thought maybe for 2022 I'd seek some one-on-one help in growing my business - although buying many random online courses has gotten me this far, it seems like maybe it'd take something different to get me from here to the next level.
That business coach, who I'll leave unnamed, dropped the bombshell above (kindly!). I was kinda floored. After just 15 minutes of hearing me ramble and half-apologize about my actually-pretty-good business, he' seen through everything and was totally right.
Entrepreneurship: Play vs. Work
Treating entrepreneurship playfully, like a game, is the dominant mood in my online neighborhoods (Michael Ashcroft of Fundamentals of Alexander Technique and Rob Hardy of Ungated, I'm looking at you!) This is a wonderful, necessary corrective to the excesses of hustle culture, independent types accidentally becoming their own (worst) boss, etc.
And yet, as always the Aristotelian in me notices the golden mean: an appropriate, beneficial, "happy medium" between the play and work modes. This golden mean/happy medium does not exist objectively. Rather, it is a function of the individual and circumstances at hand.
And so, a move more towards play is not right for me in particular. I have no trouble at all approaching my business in this way - I've been doing it for over 2 years, to great effect. But the reason I treat business playfully is because I am afraid of failing, and I'm afraid of anything being at stake.
I never had a good chance to take my career seriously, I've always just played. And so, just playing some more is harmful for me, whereas it's beneficial for others. Playing leaves my virtues undeveloped, whereas it allows others to develop theirs further.
Former Wantrepreneur
Many of you don't know this but, before I got into philosophical life coaching/client work, I had taken several previous stabs at entrepreneurship in the past: tutoring, virtual assistant work, a paid newsletter for moms (think: Emily Oster, but me). None of these got much traction, though, and I was stuck in "wantrepreneur" land. Buying courses, taking halfhearted and sporadic action, spending more money than I made, feeling embarrassed to talk about my work, while an "ugh field" developed around the whole thing. Gross!
Flash forward to May 2019. I'm mega pregnant with child 3, my dog and my father had both just died. In a "fuck it" moment, I put up a shingle as a (lol) "coach" via a basic Squarespace site from a laptop teetering on my belly in bed in a tiny apartment in Williamsburg, Brooklyn. I never really expected it to work.
It did work! But I didn't manage to outgrow my self-protective "just trying stuff haha" attitude. I carried it along with me. At first, that was probably protective, trying to launch a business at a very weird and hard time in my personal life. But now, it's a burden. I'm ready to grow into the next phase.
More Of The Same? No Thanks
2021 was a big growth year. I learned and tried a bunch of things, and I have no real regrets. But I would regret it if 2022 were equally as overwhelming, if I still kept being pulled haphazardly in so many different directions.
To diagnose a single cause of my overwhelm: trying to serve too many different kinds of clients in too many different ways.
I met with some clients often, some clients sporadically, others just once. I had some people do coaching by email for months on end, or just one week, or one month. I launched 3 small courses and tried to do separate marketing for each of them. I hosted 4 paid live events, each completely different from the other.
No More Medium Clients
And so, for 2022, I'm making a big change: serving just a handful of clients really deeply, and serving many more clients but just a little.
The pithiest way that I can remind myself of this is - "no more medium clients." Instead, I'll be operating a little at the deep end and also at the shallow end, without not-really-worth it work in between.
To that end, I've created two different containers: the What Now? coaching program, and the Think & Act membership.
What Now? Coaching Program
I sort of soft launched this a few months ago, by quietly putting up a page and selling it to some intro session clients, but now it's for real.
What Now? is an 8-session/3 month framework for thoughtful life experimentation. As a philosopher, I'll help you to figure out what seems to be missing from, or wrong with, your life. But we're not going to stop there, with our thumbs up our asses. As a coach, I'll help you to fix it.
Clients come away from What Now? with a personal toolbox of new thoughts and actions, plus the self-trust and self-awareness to keep the tinkering going. Sign up for the whole thing here, or start with an intro session (you can apply it to the whole package if you decide to continue).
I've phased out my former unstructured 5-pack of coaching sessions and one-off sessions (other than the intro session). These are harder for me to manage and, more importantly, get worse results.
Think & Act Membership
Although I'm no longer willing & able to do one-off sessions with clients, I do feel as though I have something to offer the more casual consumer of philosophical life coaching material. I just wasn't sure how to do it. But I had some clues.
Coaching by email sort of fulfilled this (a light coaching relationship), but it's pretty hard to sell and manage, and I don't like that all the work I put into client emails gets stuck in the inbox never to see the light of day for anyone else. I pushed pause on coaching by email for a while because I wasn't sure how to do asynchronous work in a mutually beneficial way, moving forward.
My first 3 mini-courses were really fun to make and were received well, but it's hard to market each of them separately, and I want to make many more tidbit products without the hassle of this area growing exponentially. I pushed pause on this too, even with a huge backlog of ideas.
I really enjoyed the paid webinars I did this year, but because they were hosted by organizations I do not have the freedom over structure, content, and sales that I'd ideally want. These helped me to remember that I like teaching, which is somewhat different than coaching, and that I can do more of it if I choose.
I started offering some of my clients in good standing the option to break their prepaid hours in half, into 30-minute sessions. Certainly not all subject matter lends itself to the 30-minute format, but some does, especially accountability-type checkins. These mini-sessions have, overall, been highly effective for clients and also fun and easy for me. However, it's hard to scale the 30-minute model by itself, and they're only worth it when clients are committed to their stuff and when we don't go too long between meetings.
Standing back… it dawned on me that I could roll these things into a kind of membership. And so, Think & Act is born (yes, absolutely I'm calling it T&A for short, haha).
If you do not need/want heavy-duting coaching, or can't afford it, then Think & Act might be for you. Basically, it consists of some live weekly work sessions, a monthly themed event on a certain topic, and access to every digital product/tool/course that I release.
The Plus level of Think & Act includes a monthly 30-minute call. It's not enough to solve your existential crises, but it's definitely enough to get some personalized attention/accountability and to do a kind of mini-monthly review & troubleshooting.
My hope is that Think & Act will allow me to put sustainable boundaries around less-involved client work in a way that is beneficial both to me and to T&A members. Members benefit by getting access to my techniques and experience and attention without investing more time or money than they really want.
I'm committing to running Think & Act for all of 2022, though I'll make various changes through the year in order to adapt to member preferences and feedback. It's $50/month for the basic stuff, $150 to add the monthly call.
If you sign up for a year of basic membership before we start on January 3rd, you can get 3 months free ($450).
If you want to buy the full year and add calls, please take the annual deal and then email me, I'll invoice you for the 12 add-on calls at the same discount rate (25% off).
End-Of-Year Conclusion
Although I don't think I'll be working with that coach, I'm glad he called me out. I'm ready to be a real business owner, and I'm ready to draw boundaries around the kinds of work I'm willing and able to provide to clients for mutual benefit. Wild experimentation was fun and fruitful but, as I'd suggest to my own clients!, at some point you need to move away from "explore" and towards "exploit," at least for a while, in order to make big progress.
If you have any questions about What Now? or Think & Act, please feel free to reach out. Otherwise, I'll be back with more updates next year - best wishes for a healthy and happy 2022 for us all.
Pamela J. Hobart - Philosophical Life Coaching Newsletter
Join the newsletter to receive the latest updates in your inbox.